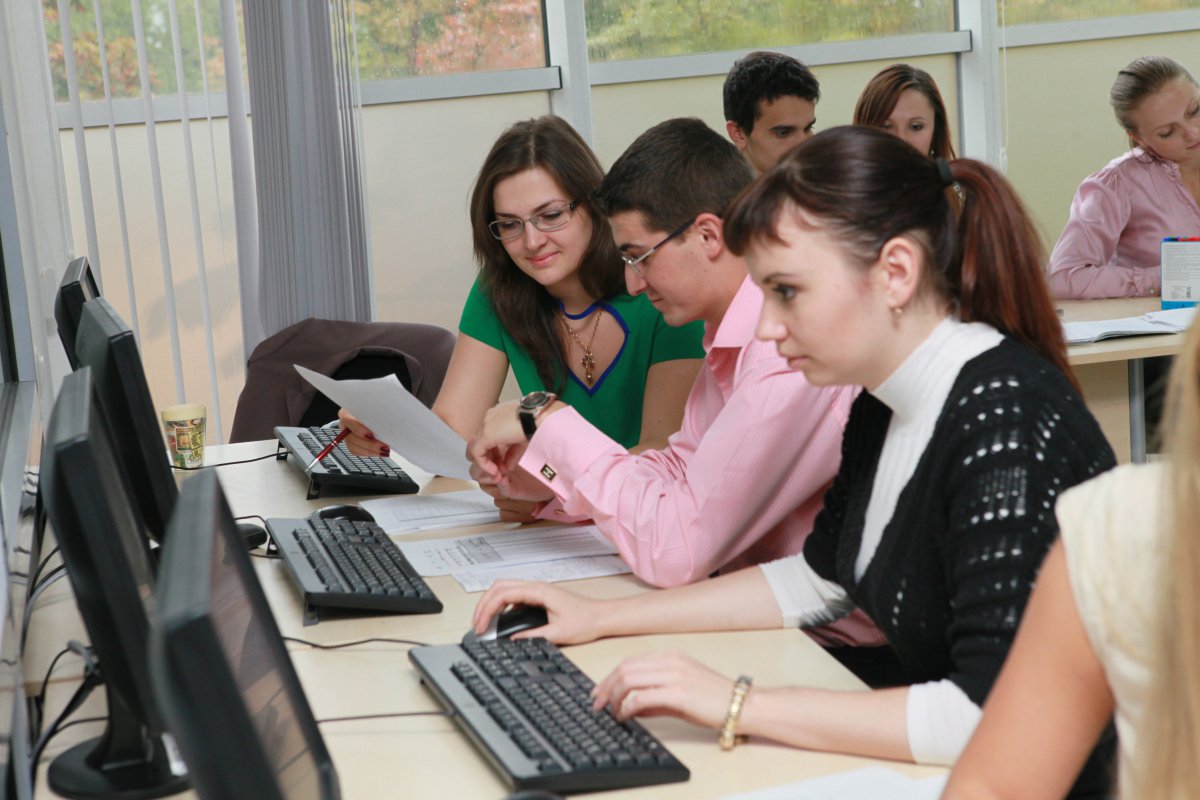 ProCredit Bank offers the unique opportunity of professional and personal development through the ProCredit Entry Programme. This comprehensive training programme is the only point of entry to ProCredit Bank. All potential candidates who are interested in joining ProCredit Bank Moldova need to pass the seven-stage selection process and successfully complete the ProCredit Entry Programme. The six-month ProCredit Entry Programme is offered two times a year and is an intensive introduction to the theory and practice of banking and finance from a responsible perspective. This programme is intended for professionals with experience in different fields as well as for recent university graduates without any working experience.

The ProCredit Entry Programme provides the participants and ProCredit with a unique opportunity to gauge whether their aptitudes and personal qualities are in tune with the special ProCredit way of working. This intensive training programme is intended to communicate fundamental knowledge about banking in general and about our business philosophy in particular. We value high professional standards and our Young Bankers Programme is one of the cornerstones of our policies. We try to build long-term partnerships with our clients based on mutual trust and the quality of our recruitment programme and consistent training methods help us to ensure that our outstanding customer service is maintained.

During the ProCredit Entry Programme participants have the opportunities to study various courses that cover different topical issues, such as: the environment, financial crises, global warming, as well mathematics and accounting. Also, over the six-month course, the participants in the ProCredit Entry Programme get acquainted with our bank, with the ProCredit business philosophy, ethical values and company history. They have the chance to learn about the fundamentals of banking and develop critical thinking skills with regards to such subjects as social responsibility, financial education and responsible banking, as well as to obtain a clearer understanding of the role played by financial intermediation and its effect on a country's economy. 

During the six-month period, participants take dynamic and interactive courses characterised by ongoing open discussions, followed by practical exercises during which the concepts learned in the classroom can be applied in a real-life situation. The programme demands the active involvement of the participants, who also need to make time for individual study. There are working groups and projects, as well as trips to different parts of the country in order to put into practice everything that has been learned.

The six-month ProCredit Entry Programme is offered two times a year. 
It is held in Sofia, Bulgaria.
Language of instruction and communication is English.
Full attendance during the entire programme is mandatory.
ProCredit Bank will bear all the expenses incurred for accommodation, food, transport and visa.
During the programme, the participants will receive a monthly stipend. 
Throughout the ProCredit Entry Programme, the development and performance of all participants is closely monitored and is discussed during regular feedback sessions. Should an individual's performance be deemed unsatisfactory, ProCredit Entry Programme may terminate their participation at any time. 

Upon successful completion of the six-month programme, participants may be offered an employment contract with the bank and will be able to start working at one of the bank's branches or at head office. They will have the opportunity of working for an ethical bank and to benefit from the opportunities for professional and personal development which ProCredit offers.