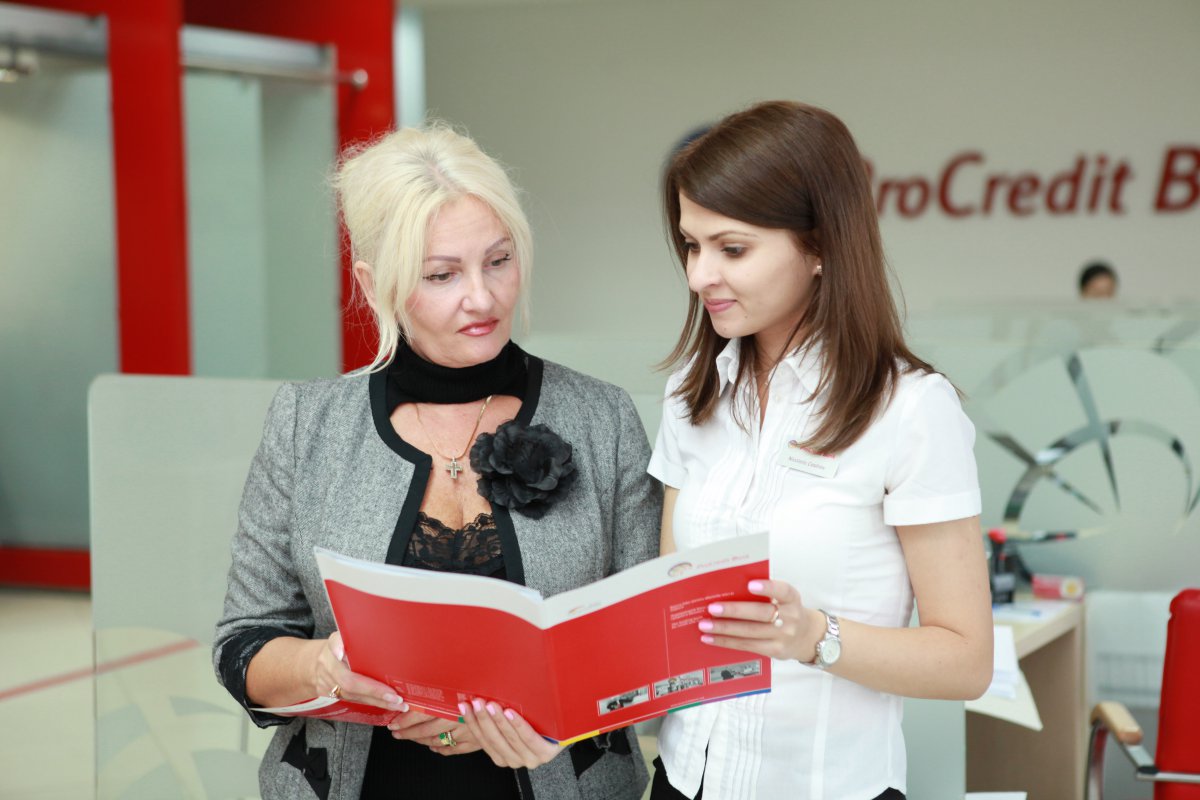 At ProCredit Bank we understand the importance of reliable partnerships for a successful and long-term business. Therefore, in order to contribute to the maintenance of your current partnerships and the establishment of new ones, B.C. ProCredit Bank S.A. offers you its support via issuing bank guarantees in favor of your partners, this being an instrument which may solidify your reputation as a trustworthy and reliable business partner.
What is a bank guarantee?
A bank guarantee serves as a guarantee for the beneficiary that the partner to a contract (applicant) shall fulfil the assumed financial obligations. 
What are the benefits of using bank guarantees?
They allow you to negotiate better contractual conditions

They make it easier to obtain advance payment for the delivery of goods

They serve as an affirmation of a bank's trust in its client's business and as an indirect demonstration of business soundness

They protect beneficiaries against commercial risks of non-compliance or limited compliance with the contract by the partner

They mitigate the risk associated with non-payment for exported goods

They ensure protection against the risk of advance payment loss

They give users the option to make no advance payments
How does a bank guarantee work?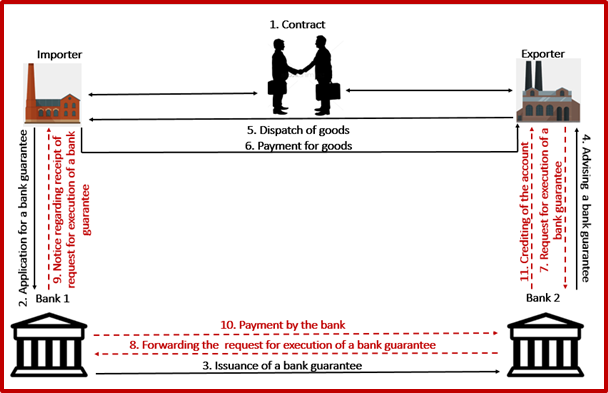 More reasons to choose B.C. ProCredit Bank S.A.:
If you have a running contract regarding delivery of goods or rendering services, you can benefit from lending services which allow the issuance of letters of credit and financing of the current activity.
We analyse the needs of your company and suggest banking products that can help you achieve your business goals. Our team of knowledgeable and experienced consultants is always at your disposal.
What type of guarantee do I need?
You can choose any of the following types of guarantees:
Type

Purpose

Payment guarantee

Ensures payment for services/products purchased.

Bid or tender bond guarantee

Serves to guarantee contractual obligations assumed by the bidder towards the party organising a tender.

Advance payment guarantee

Secures the advance payment made by the importer in favour of the exporter if the latter fails to fulfil contractual obligations.

Performance guarantee

Ensures proper performance of contractual obligations assumed by the exporter: rendering of services/delivery of goods.

Temporary admission (customs) guarantee

 

Guarantees payment of customs duties if goods imported into the country for carrying out a certain type of work are not sent back to the country of origin.

 

Indirect guarantee

Serves as a security in case the beneficiary requests a guarantee to be issued by a third bank.  
ProCredit Bank issues guarantees on a quick-access basis, as well as guarantees on a cash collateral basis. The bank also receives bank guarantees in favour of its customers.
Application for bank guarantee
Sample of filled in application for bank guarantee